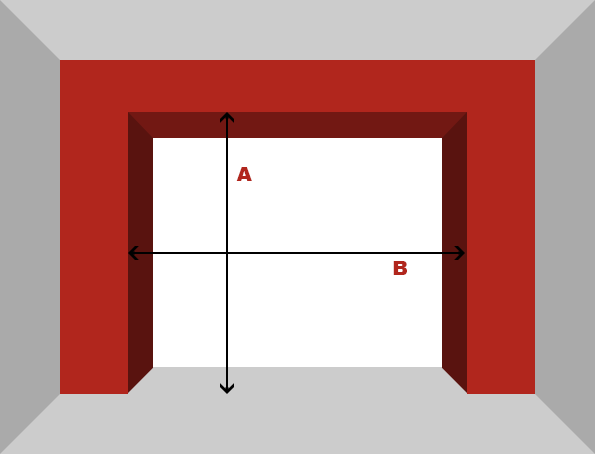 How to Measure Your Garage Door
Height: measure the height of your garage door along point A. Your measurement should start at the floor and stop at the bottom of the lintel.
Width: measure the width of your garage door from brick to brick along point B. Do not include any frames in your measurement.
Please measure all widths and heights in millimeters (mm)